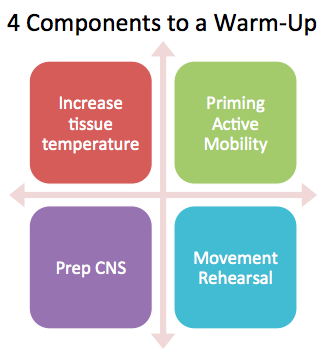 Warming up has been something that has been up for debate for quite some time. I'm pretty sure Bruce Lee was always altering his methods for warming up, and even further back we can look at how martial artists warmed up, and if there are is any written history, I'd love to see how gladiators, warriors, etc warmed up.
Perhaps the reasoning for this is due to the immense amount of "creativity" that individuals within the industry can impose upon their idea of a warm-up in preparation. There is, like everything we do, almost no standardization for what is right or wrong.
However, respecting the actual anatomy and physiology, along with respecting what an individual believes (which speaks to the psychological aspects, self-beliefs, etc), can lead us to a more correct identity of what plans of action to take.
Check out the rest of this article!